Leah Rae Verde
Posted on
October 9, 2013 at 9:31 PM
Print Article
We are talking truly spiced here, not just a dab of cinnamon. I wanted to bring in the exotic and deep spices found in Indian or Thai food, without getting carried away... I may have gotten a little carried away. I tried a bunch of different spices and combinations until I settled on just 5 spices; cinnamon, cardamom, ginger, orange peel and turmeric. These 5 spices were glorious when fried with the banana and coconut oil and then whirled into the coconut milk. Normally I let my kids have the spatula and mixing bowl, but instead I shamelessly licked the bowl (it's okay, they got to gobble up the custard). Just a little note about the recipe, the turmeric changes the color of the bananas to an orange-ish brown, when first mixed with the coconut milk it becomes a deep yellow, and then when baked it magically comes out a light golden with a hint of green color, I wanted exotic right? I fried the banana to allow the natural sugars to rise to the top enabling me to skip on sugar, maple syrup, or even stevia. Of course if you want something a little sweeter you can add some coconut sugar to the fried bananas just before taking it off the stove.
Spiced Fried Banana Custard
3 very ripe bananas
1 TBSP coconut oil or ghee
1 tsp cinnamon
1/2 tsp each cardamom, ginger, and turmeric
1/4 tsp each orange peel and sea salt
2 cups (1 can) coconut milk
4 eggs from pastured hens
whipped cream (coconut or dairy) for topping (optional)
Decide what size ramekins or oven safe bowls you will use and make sure they fit into a larger casserole dish, then line ramekins with ghee or coconut oil. Preheat oven to 350F. Bring a large cast iron skillet to medium high heat and melt your ghee or coconut oil. Once hot add your bananas to the oil and break them up with a spatula or wooden spoon. Top the banana with all of the spices. You want to spread the mixture out allowing it to caramelize (which is why you want a large cast iron skillet, too small and you won't get as many caramel bits) stirring as you go. Adjust your heat as needed to keep the bananas from burning. Once the bananas have become very aromatic and have lots of caramel streaks transfer it to a mixing bowl (preferably one with a pour spout to make transferring to the custard dishes easier). Add coconut milk and eggs then mix with a handheld blender (electric mixer will do in a pinch). Once smooth add to your custard dishes. Pour water into the casserole dish to create a water bath and place in the oven. Bake for about 50 minutes or until firm. Allow to cool to room temperature or place in the fridge until cool. I used a knife to gently loosen the sides and then inverted the custard so I could slice it and serve it, topped with whipped cream for extra goodness.
Serves 8
Nutrition per serving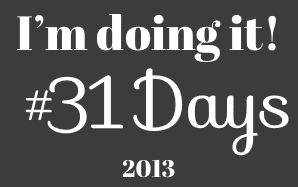 163 calories

14g carbohydrates

1g fiber

4g protein

11g fat

6g sugar

Linked up at Real Food Wednesday