Leah Rae Verde
Posted on
October 8, 2013 at 10:34 PM
Print Article
I had planned to work on graham crackers today, but last night it turned from blazing hot, sleeping with all the windows open, fans blowing, and not a cover in sight to brisk, cool, find some covers and snuggle deep into them. It was such a pleasant feeling that every
one seemed to linger in their beds this morning. When I did finally get up there wasn't enough time for the breakfast casserole on my menu plan. My 4 year old asked if biscuits would be fast enough. I had made some quick grain free drop biscuits with cheese and herbs to accompany dinner the other night and all my boys loved them. So I set about quickly converting a simple biscuit recipe into these Cream Cheese and Cinnamon Breakfast "Cookies". How did they become breakfast cookies instead of biscuits? I made them smaller so they would bake faster and have less chance of crumbling in little hands while in the car, plus the chunks of cream cheese made them look more like cookies. These little treats are so good! I made a second batch to try them with raisins and those are great too! These are fluffy inside and moist, but really easy to make and transportable. Not to mention nutrient dense, two cookies and a glass of raw milk and my kids were satisfied until lunch.
Cream Cheese and Cinnamon Breakfast Cookies
4 Eggs from pastured hens
1/4 cup Grassfed Butter, cold
5 TBSP Coconut Flour
1 TBSP Maple Syrup
1 TBSP Cinnamon
1/4 tsp baking powder
1/4 tsp sea salt
1/2 tsp liquid stevia (to taste)
4 oz Cream Cheese, cut into 1/4" cubes (helps to put the cream cheese in the freezer for about 10 minutes-- I have not tried this with yogurt cheese and do not know if it'll hold up in the oven)
1/2 cup raisins (optional)
Coconut Manna or Coconut Butter (optional, for glazing)
Preheat oven to 400F and line baking stone or pan with parchment paper. Put eggs, butter, coconut flour, maple syrup, stevia, cinnamon, baking powder and salt in a medium mixing bowl. I leave the butter cold and run electric beaters over it until it is combined but the butter is still a little chunky (this way it will melt and leave wonderful moist buttery pockets). Taste and adjust stevia. Carefully fold in your cream cheese chunks (and raisins if using). Using clean fingers and working quickly mold 9 cookies (you'll get closer to 12 if you add raisins) into cookie shaped disks. Bake for approximately 12 minutes. Pull them out once the edges are firm to the touch and the centers look a little moist (but not gooey). Once cool you can use a silicone pastry brush to add a thin layer of coconut manna "glaze" on the top.
Nutrition Info: 9 cookies
each cookie
145 calories
5g carbohydrates
2g fiber
3 net carbs
4g protein
11g fat
2g sugar
Nutrition Info with raisins: 12 cookies
each cookie
129 calories
9g carbohydrates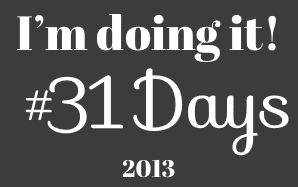 2g fiber
7 net carbs
3g protein
9g fat
6g sugar
Linked up at: Tuesday Talent Show, Tuesday's Treasures