Leah Rae Verde
Posted on
October 7, 2013 at 11:23 PM
Print Article
I love creamy things with fall flavors. Of course we are in the middle of a heat wave so my hopes of piping hot soups and warming spicy drinks have been put on hold for ice water, ice cream and creamy cold mousse. The flavor of fall in something light and airy. Perfect. I had leftover butternut squash after trying to make the ends into chips, so I roasted the fat ends to turn into baby food and was inspired along the way.
Butternut & Cardamom Mousse
2 cups heavy whipping cream (I get my cream straight from a farm and sometimes the cream is truly all cream and sometime it is more like half and half, make sure you use the one with the most cream content, or separate out the milkier part for another use)
1/2 cup pureed roasted butternut squash (or pumpkin if you'd prefer)
4 egg yolks, from pastured hens
2 TBSP Maple Syrup
1 tsp vanilla
Liquid Stevia to taste (optional)
1/4 tsp each ground cardamom & ground ginger
1/8 tsp each sea salt, nutmeg and cinnamon
2 TBSP ground flax seed (optional, this gives a little texture, leave it out if you want something extra smooth)
If you are roasting your butternut squash just for this recipe, you'll want to wash it, slice it in half, remove seeds, put in glass baking dish and put it in
the oven at 400F for about 30 minutes. Allow it to cool, scoop out the flesh and puree it with a blender or food processor (I use my immersion blender), place 3/4 cup into a tea towel and squeeze out all of the excess moisture, you want the puree to be really thick, you should have about 1/2 cup left.
Place your stand mixer bowl in the fridge or freezer to get it nice and cool. Make sure your cream is extra cold as well. Once you have thick cool butternut puree and cold cream you are ready to begin the easy part. Mix your spices into your butternut (so the spices don't get blown out of the bowl later). Put your cream in the bowl of your stand mixer (or a large bowl while using electric beaters) fitted with a whisk attachment. Slowly turn on to high and add the syrup and vanilla, once the cream starts to hold some shape add the butternut puree 1 spoonful at a time. Then add the egg yolks one at a time. By now the cream should be really well whipped, pause and taste to see if you need stevia or more maple syrup and add the ground flax seed if you are using it. Divide into 8 serving dishes. Serve immediately or store in the fridge until ready to serve.
Serves 8 (nutrition information includes optional flax seed, you can reduce the sugar and carb content if you use only stevia and maple extract, but you lose some depth of flavor)
227 calories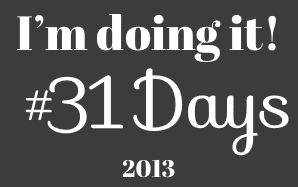 9g carbohydrates
1g fiber
8g net carbs
7g protein
21g fat
8g sugar
Linked up at: Tuesday Treasures, Tuesday's Table, One Project at a Time
Post a Comment →
tagged
Breakfast,
Butternut Squash,
Dessert,
Healthier,
Mousse,
Treat,
Yummy
|
in
Food Thoughts