Leah Rae Verde
Posted on
October 6, 2013 at 10:39 PM
Print Article
I don't know how original these are. It seems like there are thousands of freezer candies (or fat bombs) out there. I didn't realize that until this morning when I was actively searching pinterest to try and make sure I wasn't duplicating something someone has already done. I came up with the idea because after having these freezer candies (yeah I know, fat bombs. But for some reason I just don't like the sound of fat bomb, so I will stick with freezer candy or freezer cheesecakes, that sounds much more delicious and doesn't remind me of WWII and the atomic bombs...eh, where was I?) I decided I wanted something without nut butter.
What could be better than a little chunk of frozen cheesecake surrounded by chocolate with some orange essence thrown in. Not much except a good cup of coffee to accompany these little treats. At first I thought I would have to make some kind of cheesecake ball and then dip them in chocolate, but that is honestly way too much work for this busy momma. Instead in a flash of brilliance (or a moment of frazzled frustration) I figured I could make them like a peanut butter cup, problem solved, time saved, yumminess on its way!
Dark Chocolate and Orange Cheesecake Bites
For the Chocolate
6 TBSP Coconut Oil (cold pressed, unrefined)
6 TBSP Grassfed Butter
4 TBSP (1/4 cup) Cocoa Powder
1/8 - 1/4 tsp sea salt
1 drop wild orange essential oil (or 1/8-1/4 tsp orange extract)
1/2 -1 tsp liquid stevia (I use sweetleaf brand)
For the Cheesecake Center
1/4 Cup Grassfed Butter, room temperature
1/4 Cup Cream Cheese, room temperature
1/2 tsp orange zest (I use mandarins)
1-2 TBSP juice from zested orange
dash sea salt
stevia to taste (optional, I do not use this as I love the slight sweetness of the orange juice and stevia for me is too much sweet)
Make a space in your freezer and set up a silicone candy mold or mini paper cups on a solid sheet (cutting board, cookie sheet, whatever you've got), Use a double boiler or a heavy bottomed saucepan to melt your coconut oil and butter for your chocolate. Once melted remove from heat and whisk in cocoa powder and sea salt. Add orange flavor and stevia to taste (you really have to taste here).
In a separate bowl (yikes more dishes) use an electric mixer to whip together your cheesecake filling; butter, cream cheese, zest, orange juice and salt. I like to make the filling as fluffy as possible.
Take your chocolate and pour a thin layer along the bottom of your molds or paper cups. You have a choice now, you can put the chocolate bottoms into the freezer to firm up so there is no chance of cheesecake peeking through or you could just start adding your dollops of cheesecake. To add the cheesecake you can take 2 small spoons (one with the desired filling on it and one to push it off) or gently use clean fingers to shape and place the cheesecake on top of the chocolate. Once done just go over everything with the rest of the chocolate. The molds I used were about 1 1/2 inches in diameter and I used approximately 1 tsp chocolate for the bottom of each mold and then 2 tsp for the top of each mold. Place your chocolates in the freezer and in 30-60 minutes pop them out to enjoy or place in a reusable container for later enjoyment. This recipe filled 12 of my above mentioned candy molds.
Serves 12: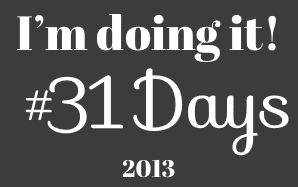 Each Candy
170 calories
1g carbohydrate
1g fiber
O net carbs
18g fat
0g sugar
Linked up at: Tuesday's Table