Leah Rae Verde
Posted on
October 3, 2013 at 10:09 PM
Print Article
I was originally on a quest to see if I could make a healthier Maja Blanca (a Filipino dessert made out of coconut milk). Maja Blanca uses a lot of cornstarch to thicken it and help it set as well as a lot of sugar (and sometimes corn on top of that). While reading and researching I came across a Burmese dish that uses the same basic ingredients as Maja Blanca except that the thickening agent was gelatin. Gelatin has such an amazing nutrient profile (real gelatin like Great Lakes or Bernard Jensen) especially compared to cornstarch that I jumped ship and made Coconut Gelatin instead. This treat is NOT very sweet, the flavors of the coconut milk and raw cream shine through and are not obstructed by vanilla or lots of sugar. This dessert is simple and can be made in less than 10 minutes, but has to set in the fridge for an hour or two. Filled with healthy fats, protein from the gelatin and a smidge of coconut sugar and stevia I served it to my children for snack time (alongside some mandarins) knowing that they weren't going to have a sugar high for the rest of the afternoon.
Coconut Gelatin
1 cup filtered water
1 cup coconut milk
1 cup raw cream
1 TBSP Blonde Coconut Sugar (the darker the sugar, the darker the final product)
2 TBSP real gelatin (I used Great Lakes brand)
10 drops liquid stevia (or scant 1/8 tsp, using the sweetleaf liquid stevia)
Warm the water in a saucepan until almost boiling then dissolve the coconut sugar into the water. Once fully integrated sprinkle the gelatin a little bit at a time, stirring/whisking constantly to avoid gelatin bumps. Add the coconut milk and stir. Be sure to add the coconut milk before the raw cream so that it cools the mixture down enough to keep the beneficial enzymes and goodness of the raw cream intact. Test the liquid with your finger to make sure it isn't too hot (should feel like a warm bath) then add the cream and the stevia. If you are using a whisk for this part go slowly to help reduce air bubbles. Taste a tiny bit to check for desired sweetness and adjust if needed. Pour into 8 individual ramekins/ small bowls OR into a parchment lined bar pan/ 8"X8" pan. Place in the fridge to set for at least one hour. If you used a pan you can cut them into squares like I have pictured or use whatever shape cutters you have a fancy for. My kids liked picking them up with their fingers, but if I was serving this to grown-ups I would probably put it into individual servings.
Serves 8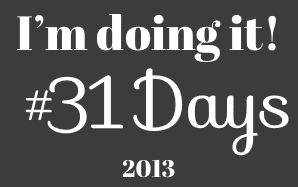 each serving:
146 calories
5g carbohydrates
0g fiber
4g protein
13g fat
4g sugar