Leah Rae Verde
Posted on
October 2, 2013 at 10:59 PM
Print Article
Today I have another fast and easy treat, it takes about 10 minutes to whip up with a baby on your hip and a four year old "helper" (at least the two year old was napping), but about 30 minutes to an hour for these beauties to set in the freezer. I call them freezer bars but in reality you can store them in the fridge as well, I just like the extra cold sensation for this recipe. I was inspired after trying a key lime mousse (maybe pudding?) recipe from these grain-free meal plans (back when I had a discretionary fund), I was really bad about saving the plans so I don't have the recipe, but that was the first time I had ever heard of using avocado in a dessert. I use a tiny bit of honey in this recipe because I really like the flavor (I just don't think maple would work as well). I have been trying to ease up on honey in my recipes because it is so high in fructose and therefore raises blood sugar. This recipe has lots of healthy fat that will help keep blood sugar levels stable despite the teaspoon of honey.
Key Lime Freezer Bars
Crust
1 1/4 cup flaked or shredded coconut
3 TBSP coconut oil
zest from 1 key lime
dash of sea salt
dash (or two) of ground ginger
Top
2 ripe and ready avocados (the smaller ones grown in California)
1/2 cup coconut oil
Juice from 4 key limes (about 3 TBSP)
Zest from 3 key limes (about 1/2 tsp)
1/4 tsp ground ginger
1 tsp honey
liquid stevia to taste (I use sweetleaf drops, about 1/4 tsp)
Line a small bar pan (8"X6") with parchment paper. Make sure you have a level space in your freezer all ready to go. Mix crust ingredients in a medium sized bowl. Spread crust on the bottom of the bar pan (it'll be fairly loose until it freezes). Using the same bowl (to save on dishes) combine all of the topping ingredients using an immersion blender. Taste and adjust and then blend again until you just don't think it could possibly get any smoother. Carefully spoon mixture over the crust and spread with a spatula until even and pretty. You can top with some more coconut or zest to add some visual appeal, but that is totally optional. Place in the freezer for 30-60 minutes. Remove and slice into 8 bars, if your bars have been in the freezer for more than an hour you may need to let it stand at room temperature for 5-10 minutes so it is easy to cut.
Serves 8
Each bar is 1 serving: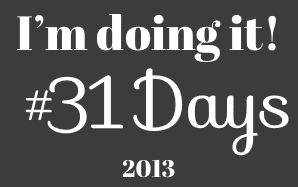 308 calories
7g carbohydrates
4g fiber
= 3g net carbs
1g protein
31g fat
1g sugar
Linked Up At: DELISH