Leah Rae Verde
Posted on
October 10, 2013 at 11:42 PM
Print Article
I have a bag of beautiful black rice. It has a wonderful buttery flavor and a great texture, not too mushy not too tough. I served it as a side earlier this week and then again with lunch, the only problem with it is that my kids don't eat it. My kids are not terribly picky eaters, but for some reason they only pecked at the rice. I don't like wasting food. My guess is that the color was throwing the kids off, so I needed a way to use it that wouldn't be obvious. Black rice pudding and black fried rice were not really options. However chocolate calas would revive the rice and bring it to a whole new level. Essentially calas are doughnuts or fritter made with leftover rice, usually with vanilla, cinnamon, sugar, eggs and flour. I opted for coconut flour for my version, honey and stevia combination and cocoa powder to embrace the rich color of my black rice. Wow! I am not a huge doughnut lover, but when I do opt for a doughnut it is usually a chocolate cake like one from Dunkin Donuts, unfortunately about an hour later I usually feel pretty awful. These little treats taste great and don't make me feel gross. This is definitely not an eat everyday food, much more of a once in a great while thing. They are easy enough to put together, they only take a little babysitting to fry them up, and my kids loved them!
Chocolate Calas
1/4 cup packed coconut flour
1/4 cup cocoa powder
4 eggs
2 TBSP honey
1/2 tsp stevia
1 tsp vanilla
1 tsp cinnamon
1/4 tsp nutmeg
2 1/2 tsp baking powder
2 cups cooked black rice (I cooked mine in chicken broth for added nutrition)
1-2 cups coconut oil or lard to fry in (amount depends on the size of your pan)
Organic sugar to roll in (optional)
Put coconut flour, cocoa powder and eggs in a bowl and use an immersion blender to mix them together. It should form a pretty thick batter. Add the honey, stevia, vanilla, cinnamon, nutmeg and baking powder and stir by hand, taste and adjust sweetness. Let sit for a few minutes to allow the coconut flour to absorb the liquid. Meanwhile Use a deep narrow cast iron pot (or other heavy bottomed sauce pan) and add coconut oil or lard and melt over medium high heat. Add rice to the coconut flour mixture and stir to combine. Begin rolling small balls using clean hands and placing the balls on a plate so they are ready to be fried. This is a messy process, I rinsed my hands in cold water ever 5-7 balls. Once the oil is ready place the balls into the oil using a long handled slotted spoon. Allow to cook for about 4 minutes, if your oil isn't deep enough you may need to turn the balls over. Remove and allow to cool before rolling in sugar and serving.
Makes 24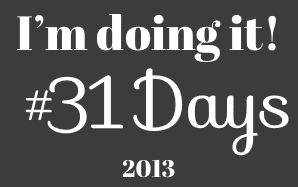 each calas:
128 calories
16g carbohydrates
1g fiber
3g protein
6g fat
4g sugar
Post a Comment →
tagged
Dessert,
Gluten free,
Treat,
Yummy,
donut,
fritter,
wheat free
|
in
Food Thoughts